We can provide you with a solo singer, a duo, a quartet or a choir made up of 5 to 150 voices depending on your rechoirments! With our expertise in the choral/vocal fields, we can advise you on all aspects of recording voices.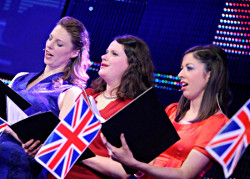 Depending on your needs, especially when considering a choir, we can suggest:
the number of singers
voice distribution, vocal range & style
voice allocation
score preparation
arrangements for voices
studio time required
venues
We aim to provide you with the best possible sound for your project and so liaise closely with all involved, be they orchestra, conductor, composer, copyist, producer or recording engineer. We can even make suggestions or find any of these services for you. In particular we can advise on studios as some are better for recording voices than others.
Rob just knows the finest singers - it's that simple. He then adds an enthusiasm and passion for getting the session sound right for the composer by blending the voices and suggesting different approaches. He's an expert and a joy to work with.

Darrell Alexander - Director, COOL Music Ltd
With our knowledge and experience of working with choirs and solo voices we know that we can enhance your product. By working closely with many composers we can combine our skills to create exceptional pieces of music. Please click on the tabs above to see some video examples of the many varying fields of the entertainment industry where we have contributed to providing a great final product.
From Hollywood blockbusters to low-budget independent movies, we can cater for all genres of singing to add that special moment or sequence to your film score.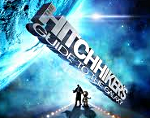 Hitchhiker's Guide
Touchstone Pictures
I have worked with Rob Johnston and RSVP voices for a number of years, using them on both Harry Potter scores and the more recent Disney films. They seem able to achieve the unachievable, with long notes and difficult pitches. I never get the sense that I am close to completely realising their fantastic potential.

Nicholas Hooper - Film Composer
Similar to film scores or alternatively we can provide singers to sing "live" on live or pre-recorded TV programmes. RSVP VOICES had great fun performing with Labrinth on the Jonathan Ross Show (see below).
Thanks so much for everything - the singers were great.

Roz Colls - Music Matters
We provide choirs and backing singers to many world renowned artists as well as traditional classical recordings. From pop songs to Christmas carols, we can provide the best options for you.
Rob leads with expert vocal knowledge and attention to detail, yet the sessions are always relaxed and good humoured which enables me to achieve a great product each and every time!

Edwin Cox - Managing and Creative Director, West One Music Group.
We can provide a choir of hundreds to fill the Royal Albert Hall, or a select few to form a special chamber choir as we were honoured to do for the funeral of Robin Gibb. Large or small, we can arrange the best singers for your event. We often collaborate with the best orchestras in the world, from the Chamber Orchestra of London to the Royal Philharmonic Orchestra.
In the world of choirs, there are the so-so ones, the good ones, and then very rarely, the excellent ones - RSVP VOICES are definitely in the latter category.

Nick Ingman - Conductor and arranger
We can provide you with solo singers and choirs of all genres for your event. Why not make your event unique by using our "Last Night of the Proms" package! We guarantee audience participation for a fun filled part of your special event. Give us a call to talk through your options/requirements.
You guys were fabulous indeed. Everybody loved it and I think the rocked up version worked very well! You are a pleasure to work and deal with and your singers were delightful. A huge thank you.

Linda Lucas - Event Director, Travel Weekly Group.
You create the score and we'll provide the voices. Solo singers, choirs, shrieks or noises, we can add that suspense, tension, horror and electricity to your game. Or simply sing a beautiful tune...
There are a small number of "first call" people in the music industry and when it comes to finding reliable, capable soloists or choirs for sessions, Rob is the person I'd recommend.

Niall Acott - Producer and Recording Engineer
We cover a massive range of styles and genres for Library Music companies, often liaising in advance with composers to establish what is within vocal limits. Our recordings are heard every day worldwide, be it on a TV programme, in an airport lounge, in a shopping mall or in a hotel elevator!
The singers are top professionals and their director Rob Johnston always leads with experience, humour and an in-depth knowledge of choral singing.

Andrew Sunnucks - Chairman/Founder, Audio Network PLC
They were truly amazing. A joy to work with, they are able to make changes to the music quickly and easily. They sounded superb, and we finished early. What more can you ask. And they came in tuxes and formal attire. Class! I can't wait to work with RSVP VOICES again.

Jeff Rona - Composer, Los Angeles